Success Factor Modeling™ for HealthCare
---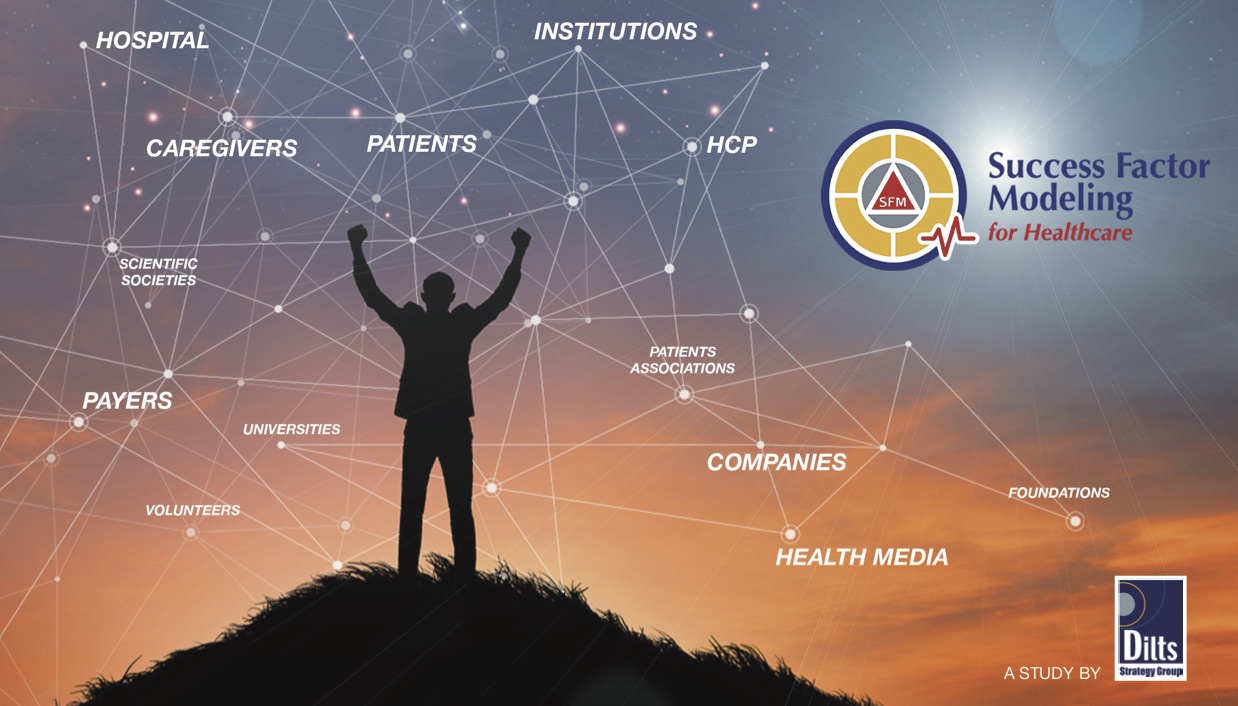 The HealthCare Modeling Project
Launched in Italy in June, 2019, by Robert Dilts and Emanuela Mazza, the goal of this study to apply the Success Factor Modeling™ methodology to the healthcare ecosystem in order to identify, understand and apply the success factors that promote effective healthcare. It involves benchmarking behaviors, processes and practices within the healthcare ecosystem, a complex system composed of different types of actors and organizations that interact with each other: healthcare professionals, patients and their families / caregivers, public and private health care organizations, local and national institutions, universities, schools of specialization, research centers, patient and professional associations, scientific societies, companies...

The study is now in its second year in Italy and has finished its first year in France and Greece. The study has made a great deal of progress in identifying the fundamental success factors at the basis of effective healthcare and to provide new tools in order to obtain better results.
Click here for an article summarizing the results so far.

Watch an interview with Robert Dilts in which he reflects on the results of Phase I: Part 1 Part 2

NEW SUCCESSFUL HEALTHCARE MINDSET TRAINING PROGRAM STARTS JANUARY 24, 2023
->Click For Details<-
Attend a Free Pre-webinar
Each session will include an overview of the SFM for Healthcare research and model followed by a case example. There will be time for Q&A at the end of the sessions.

November 7, 2022 - 20:00-21:00 (8:00-9:00 PM) European Time:
EpaC Onlus Association for Patients with Hepatitus C
December 6, 2022 - 20:00-21:00 (8:00-9:00 PM) European Time:
National Transplant Network of Italy

DSG Privacy Policy